Leslie Matiacio, Contemporary Artist in Acrylic Painting
​
Matiacio calls her work Impressionist Pop Art. She says, "I like the idea of editing visual information. When I paint, I think about the question, what is the least information I can show to give the viewer the impression of what I am painting ? For example, what is it that makes a bumper look made out of chrome, or what makes a headlight look shiny?"
One of the artist's favorite subjects is vintage cars and trucks, but she also paints still life, portraits, and landscapes. The pop art influence on her work shows through the use of popular cultural images, with bright colors and complementary schemes.
Matiacio loves to use colors mixed with neutrals. She does not use black in her paintings, preferring to mix her own darks. She uses bright colors as the underpainting so that they will peek through the final works. She states, "I want my work to be engaging, nostalgic, and fun for the viewer".
The artist has been creating since she was a child and took her first painting lessons at the age of 9. She majored in Art Education in college and has been teaching art for 19 years, currently to high school students. She feels it is important to be a working artist as well as a teacher, so that she might encourage her students to pursue their artistic endeavors.
​PROFESSIONAL ORGANIZATIONS
Member, Boerne Professional Artists
Member, Boerne Art League
National Art Education Association
Texas Art Education Association
Member, Hill Country Council for the Arts
EXHIBITIONS
GUEST ARTIST, Art², Prescott, AZ, July 2018
GUEST ARTIST, GALLERY 195 - Boerne, TX July 2017
BOERNE BIERFEST SILENT AUCTION - April 2017
CHRISTMAS IN COMFORT - Live Paint , Nov. 26, 2016 at the 8th Street Market.
PEACE, LOVE, & ART - Pop-Up Gallery at the 8th Street Market in Comfort, TX. November 1, 2016- Jan. 1, 2017
ARTIST - Texas Treasures Art & Artisans Gallery, 2014-2015
HILL COUNTRY INVITATIONAL - Cana Ball Room, Oct. 2015
BOERNE PARADE OF ARTISTS - River South Art & Design Center, April 2015
MONROE MAY ARTWALK - Live paint, March 2015
JONES WINTER ART EXTRAVAGANZA - Live Paint, Jan. 2014
FREEDOM OF ART - Art at the Jalapeno, HighWire Gallery, San Antonio, TX, July 2014
ARTISTS AT WORK - Singing Waters Vineyard, Comfort, TX, September 2013 & 2012
BOERNE ART FEST - Live Paint, May 2013
BOERNE VISITORS CENTER - August 2013
ART AT THE POINT - The Point Park & Eats Art House, July 2012
ARTISTS WHO TEACH - La Vida Gallery, San Antonio, TX, Aug. 2012
N.I.S.D. ARTFEST - Live paint, May 2012
Powered by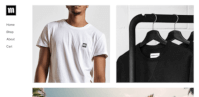 Create your own unique website with customizable templates.